After what took about three weekends I finally finished redoing the rear audio system and the way the NOS was done in the rear of the car.

Before.

Rear and bottom center pieces removed.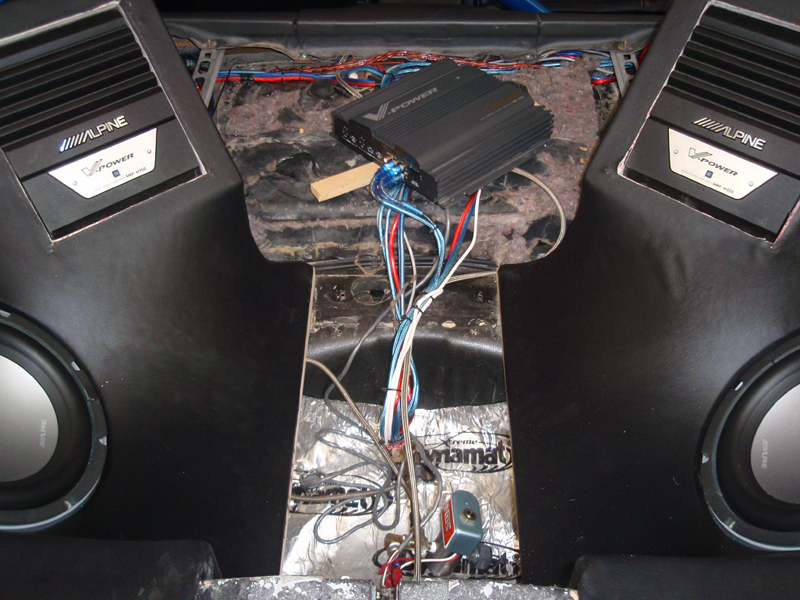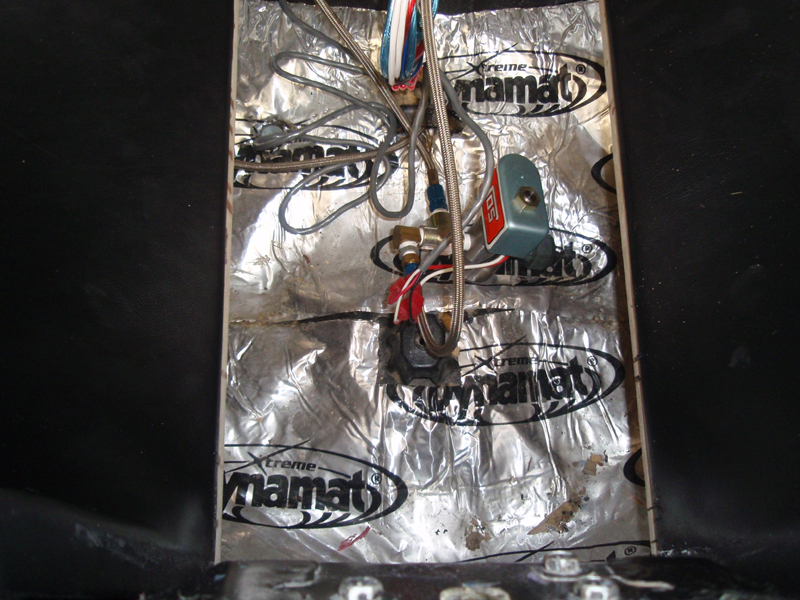 All the enclosures removed. Since I didn't originally put the system in, it was tricky figuring out what to take out first.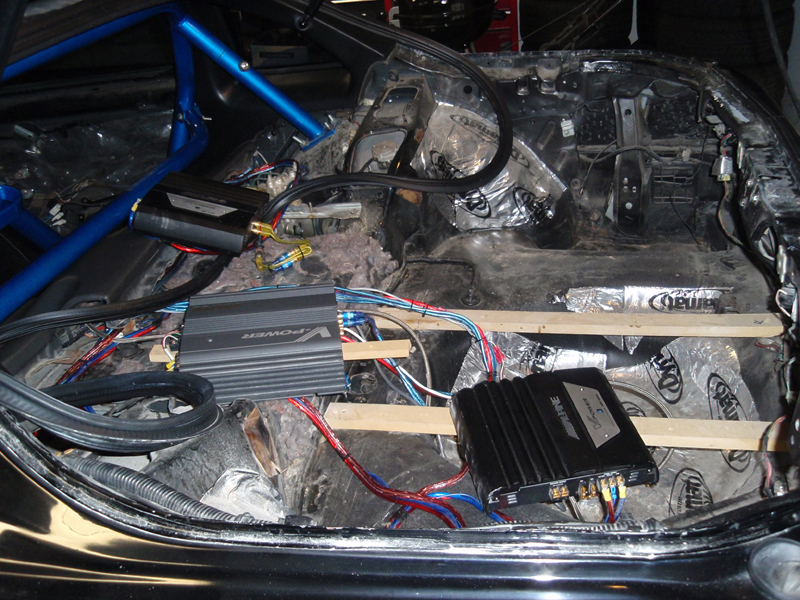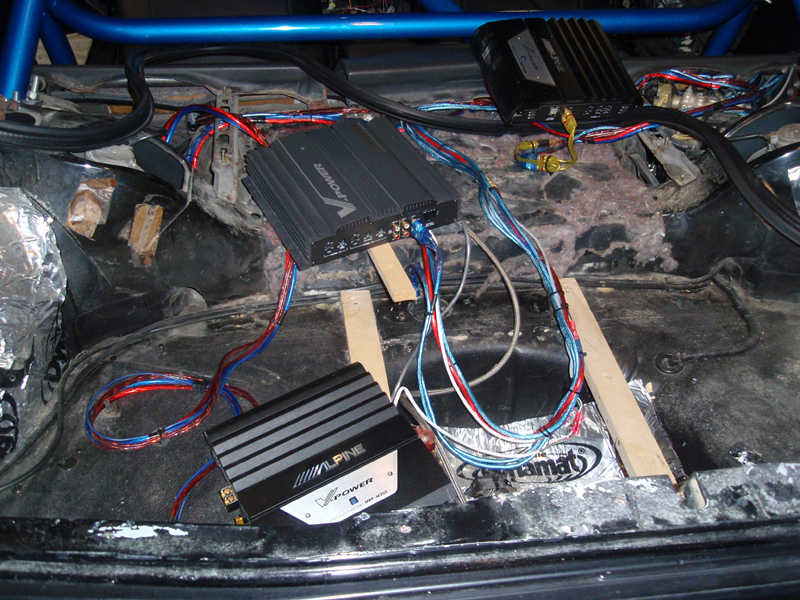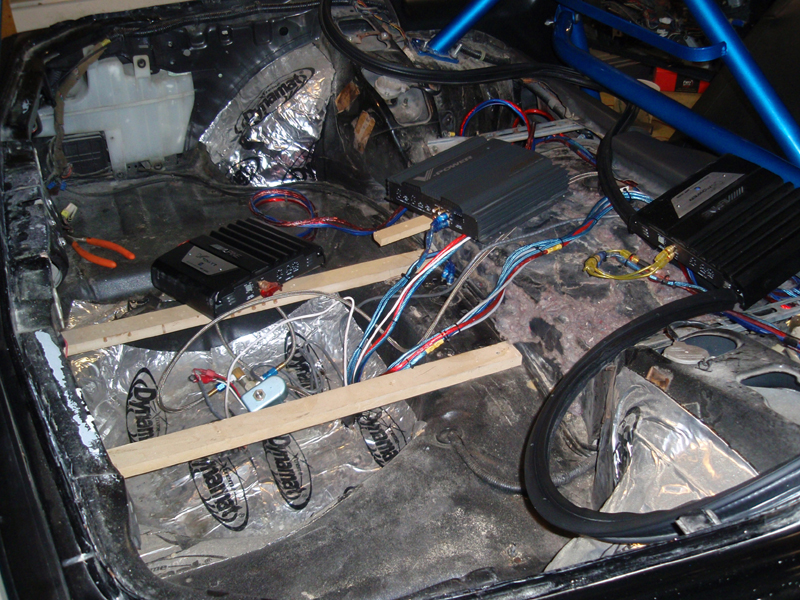 Hum, what's this?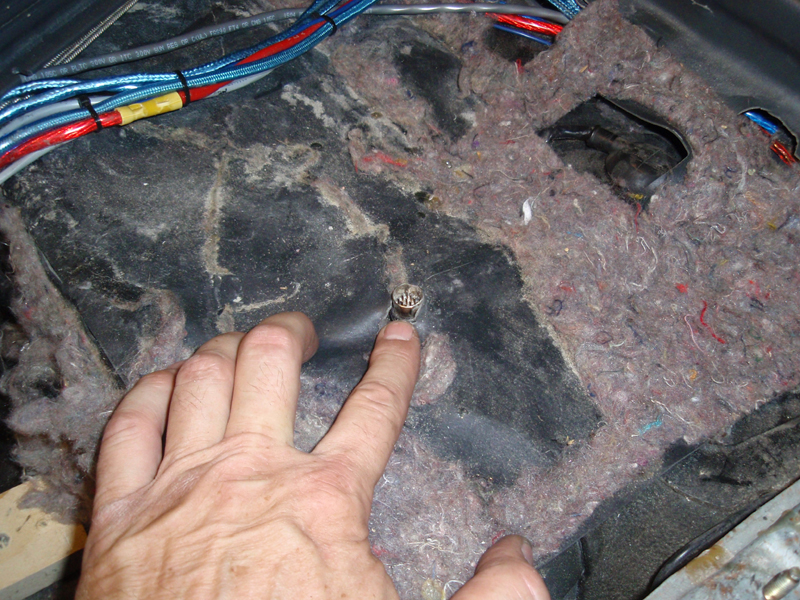 Remnants of stereos past.

More remnants. You would think this stuff would have been removed with all the work that was done around it (???).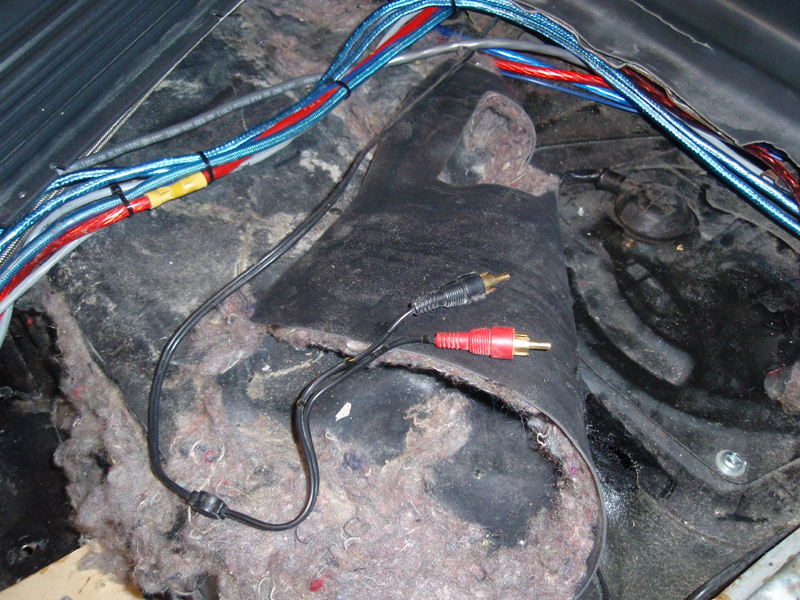 Wires to no-where (???).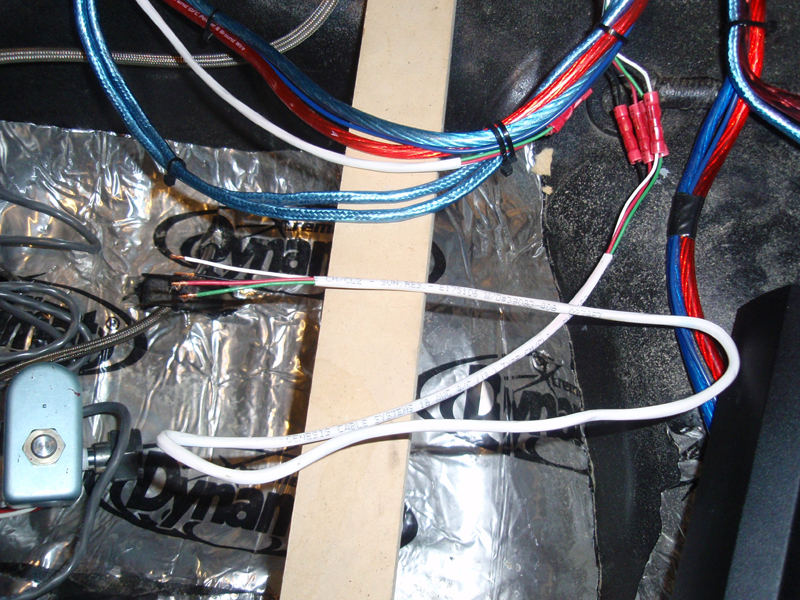 Something about this just doesn't look right, and it wasn't.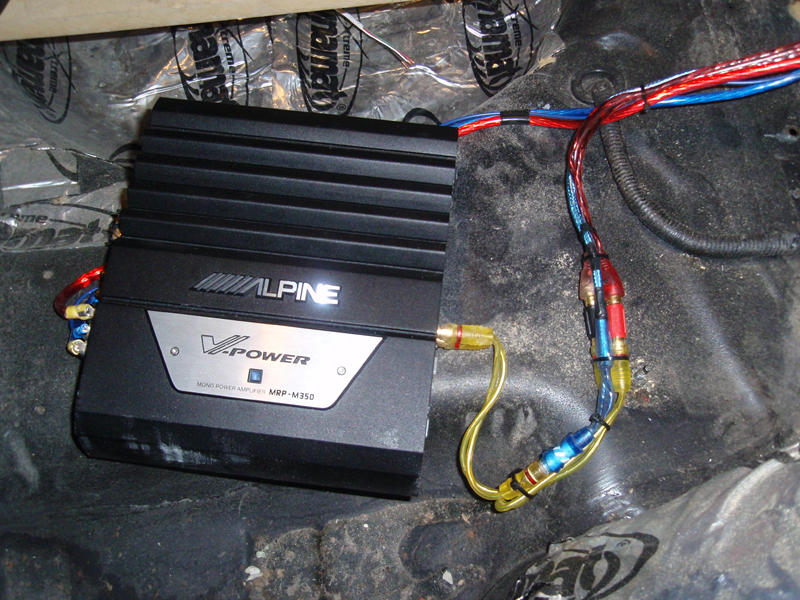 After.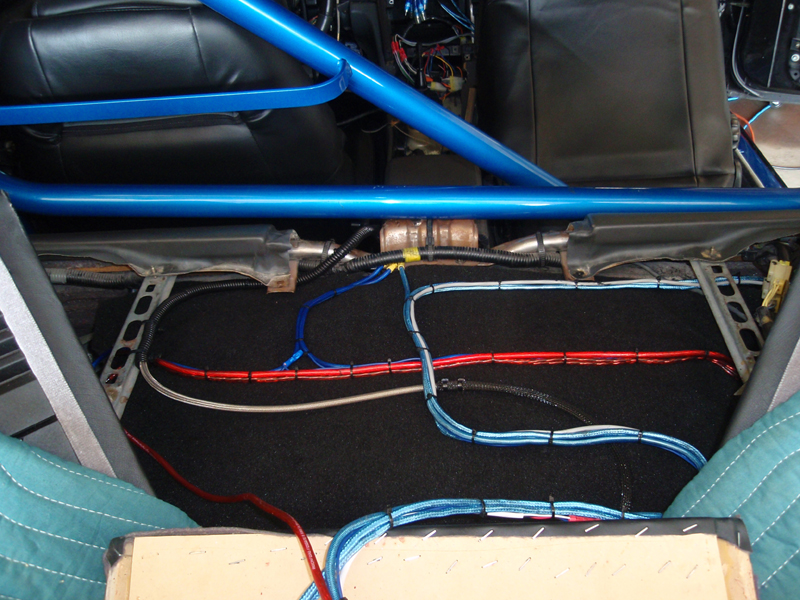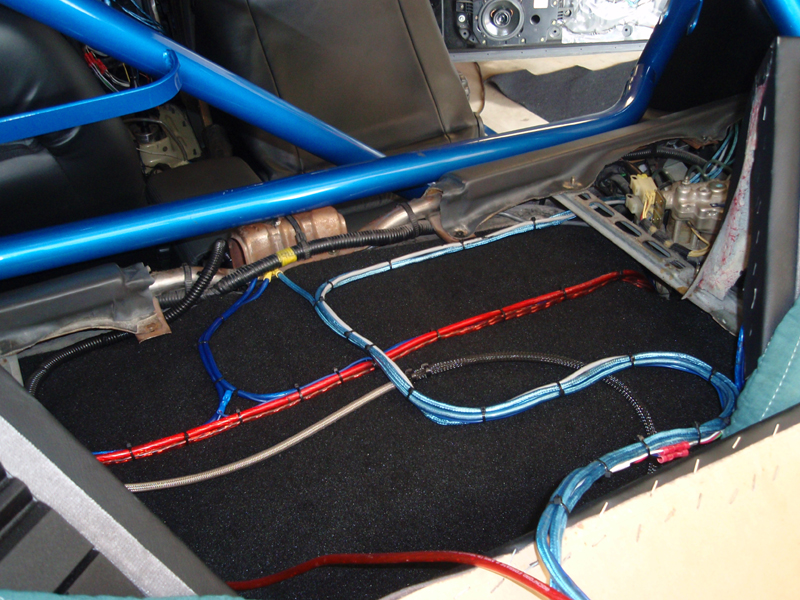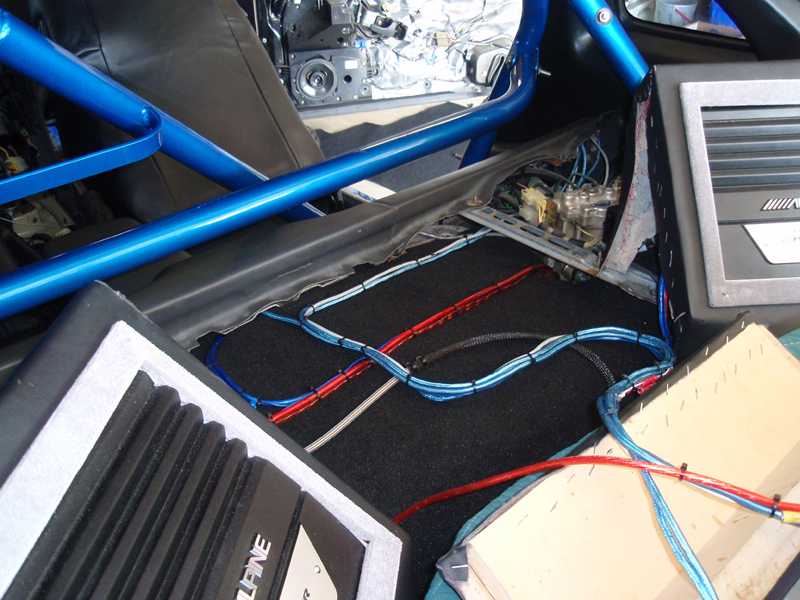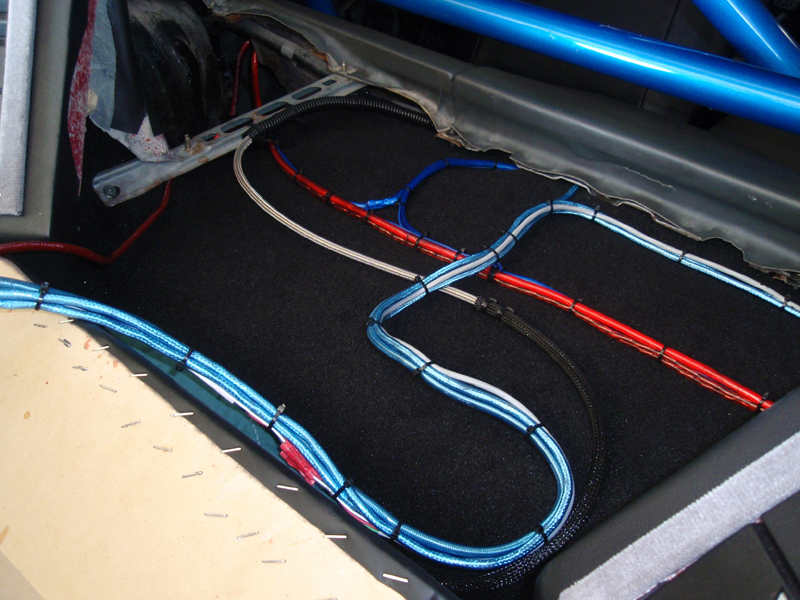 I used black natvar to cover some parts of the NOS lines to help things blend in to black. You can see it more clearly in this picture. All this stuff will be covered up once the center amp enclosure is in place.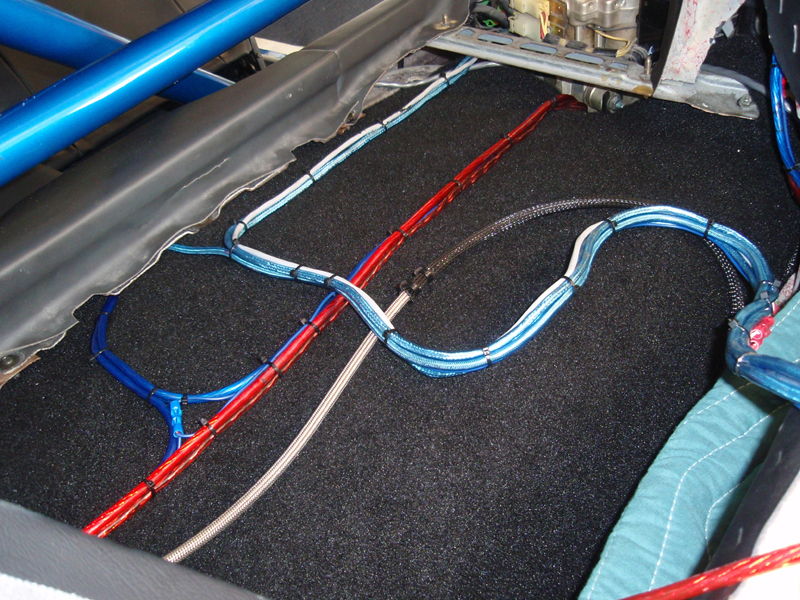 Natvar at the wiring and NOS lines to the bottle. The large line with the blue fitting is for venting any excess NOS in the line once the NOS bottle solenoid is disengaged. It runs to a hole in the floor and out under the car.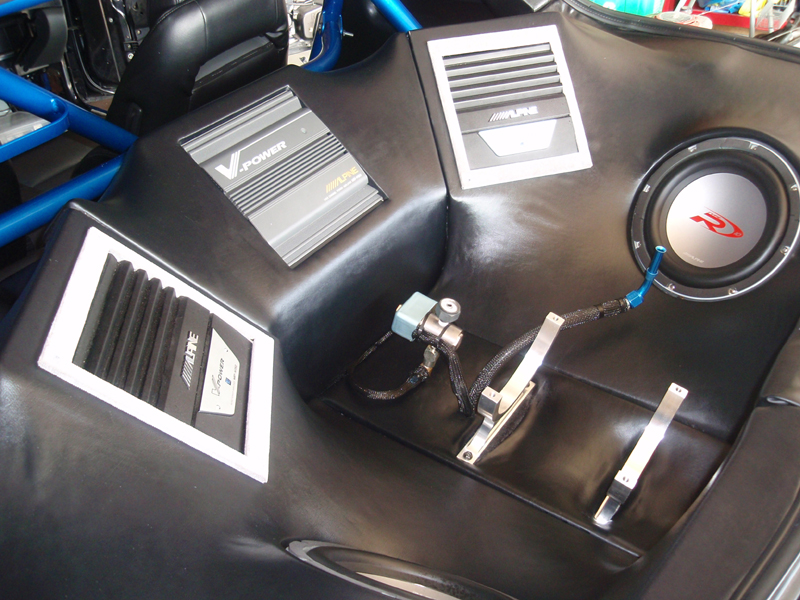 I set the NOS bottle in without the outer brackets just to get a few quick pictures. I never leave the bottle in my hot garage.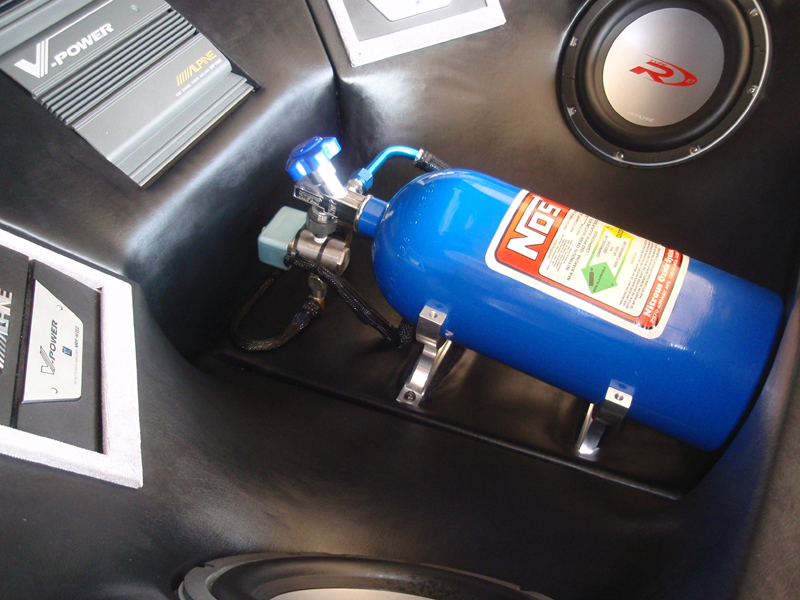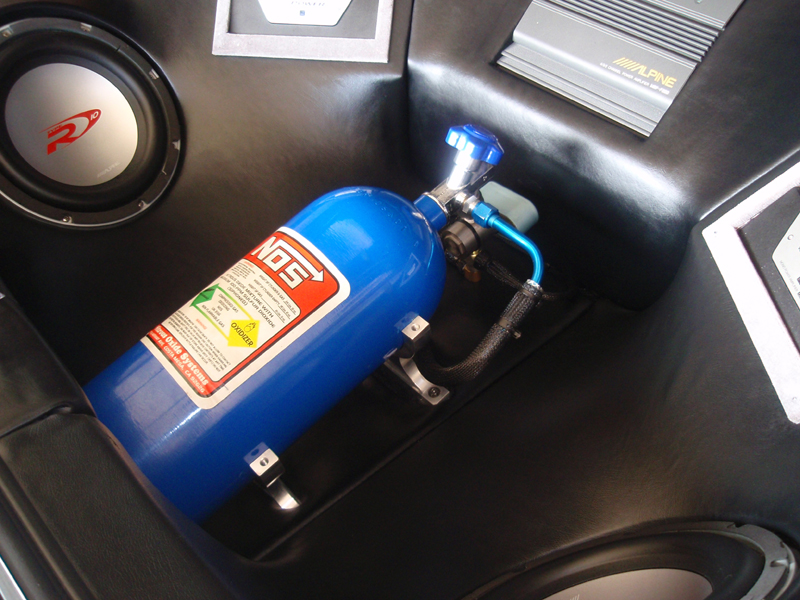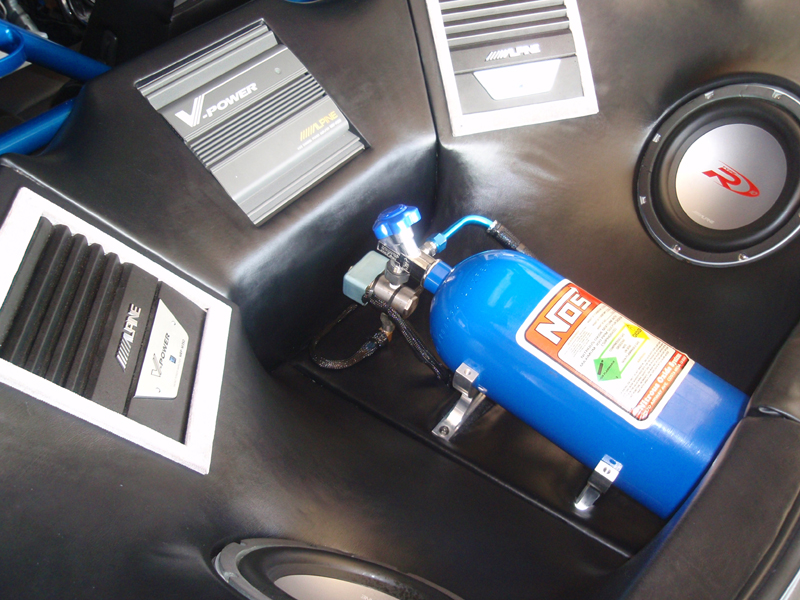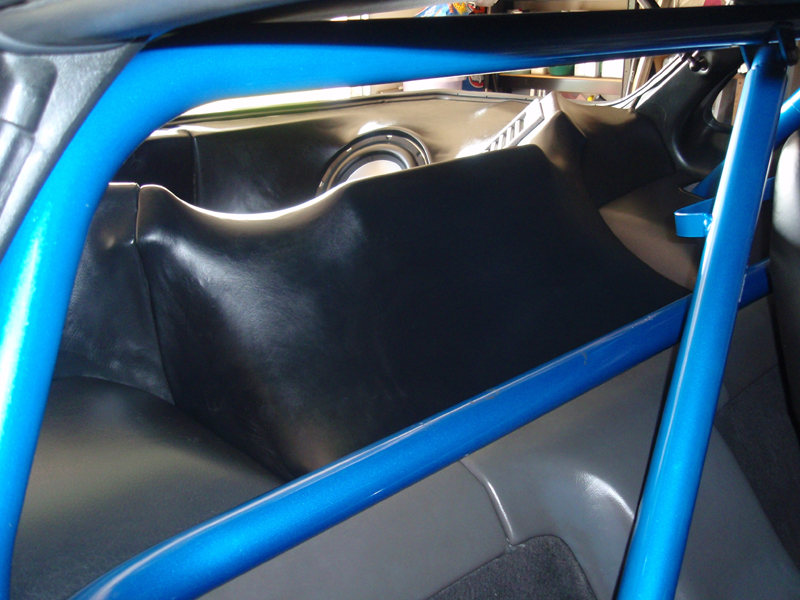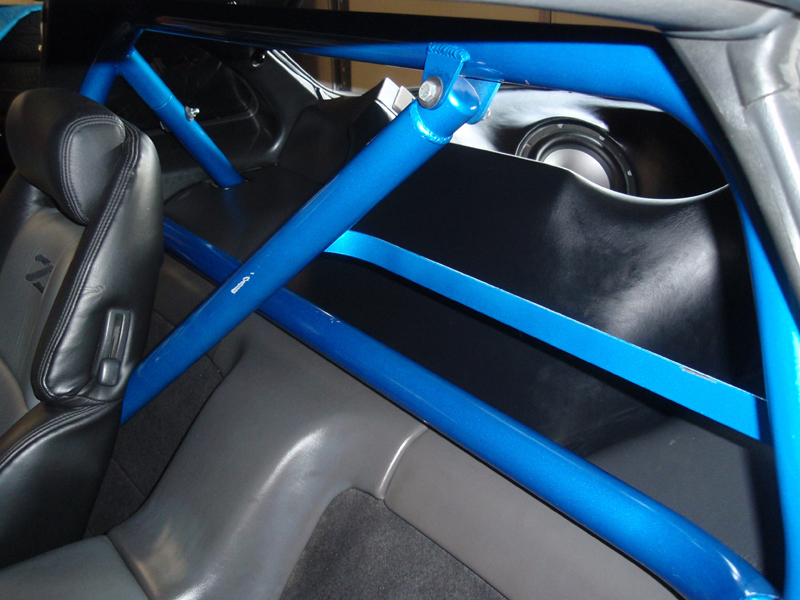 And lastly, a couple of pictures of the finishing stage of the power folding mirrows wiring. I took lots of pictures during the conversion process and have a lot of neat info to share about them. I hope to have a nice writeup on them soon.
Heat shrink ready to go over the soldered wires.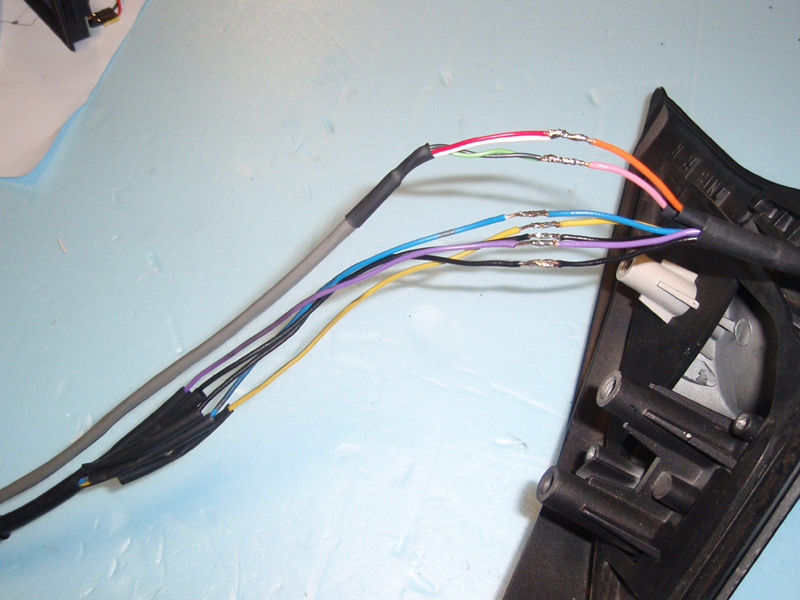 Heat shrink ready to go over that.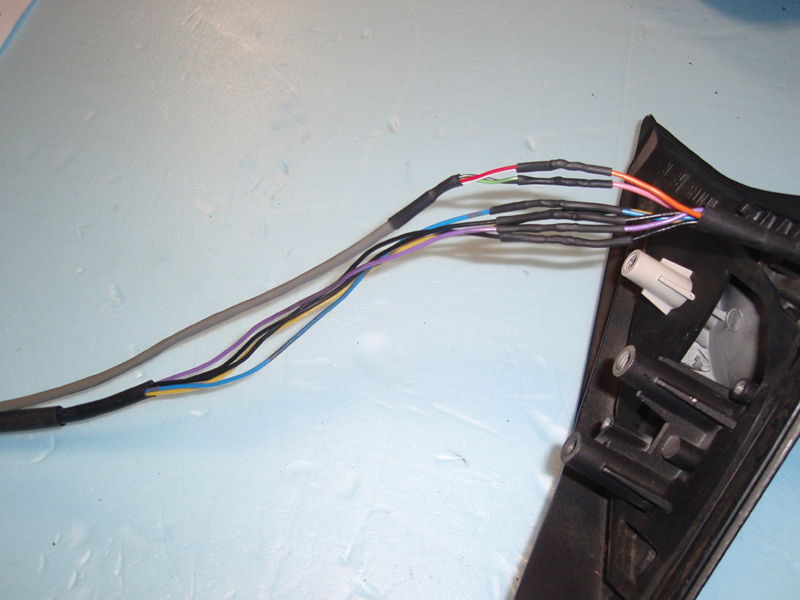 Heat shrink ready to go over everything.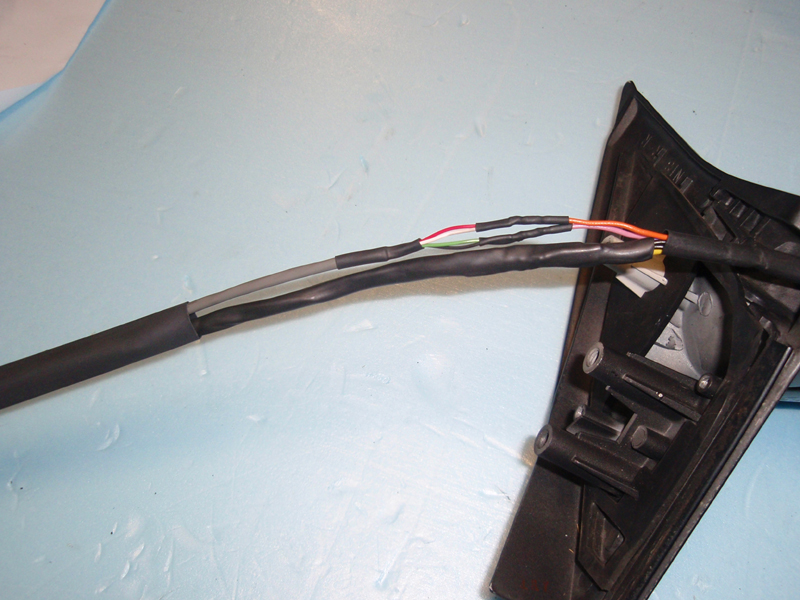 Done.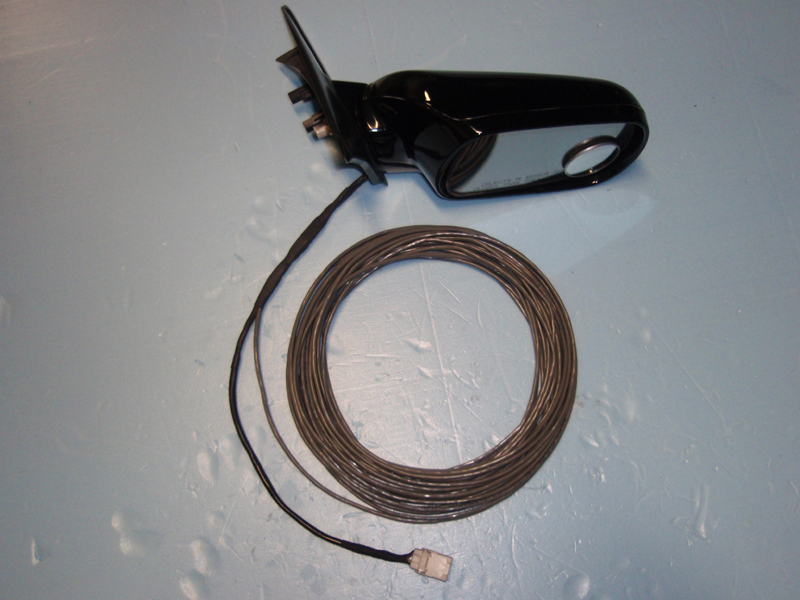 Both mirrows completed.

Thats it for now.

(Total Mouse Over Hits: a Lot)