A little more progress getting my Z finished. Here are some pics and explainations of the NOS solenoids that are seen in pictures of my engine bay.

The solenoid on top is for injecting the wet shot of fuel (red fitting) tapped from the fuel return line. The middle solenoid is the purge solenoid. I don't think this one is really needed since I will be purging the NOS at the FMIC before use which should put enough into the line up to this point anyway. The solenoid on the bottom is the NOS injection solenoid (blue fitting).

I ran a new harnes which had pairs of wires shielded in colored foil which happened to match the color of the solenoid fittings and helped keep things color coded.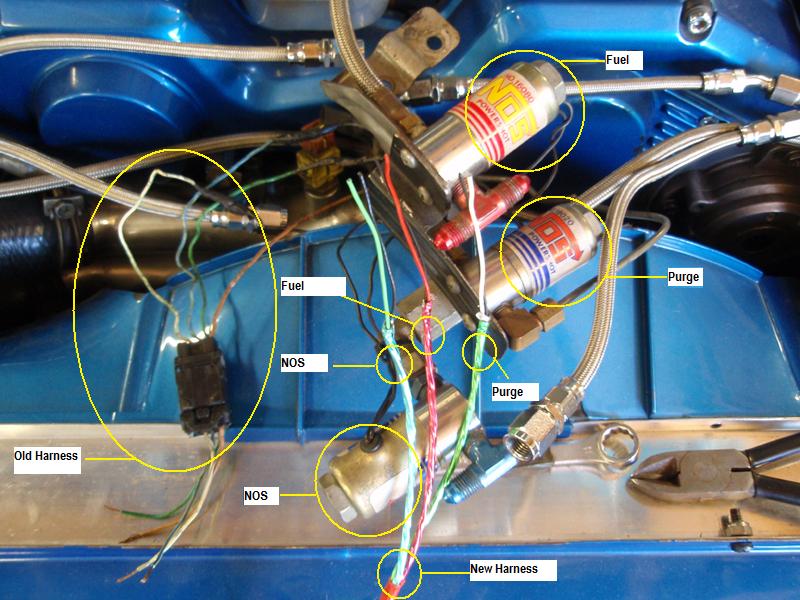 New harness and WOT switch.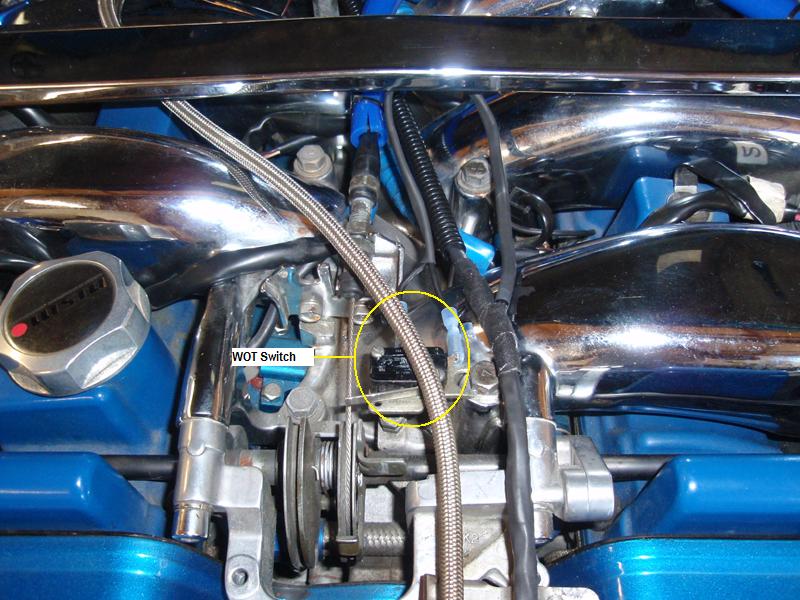 Another close up of the switch.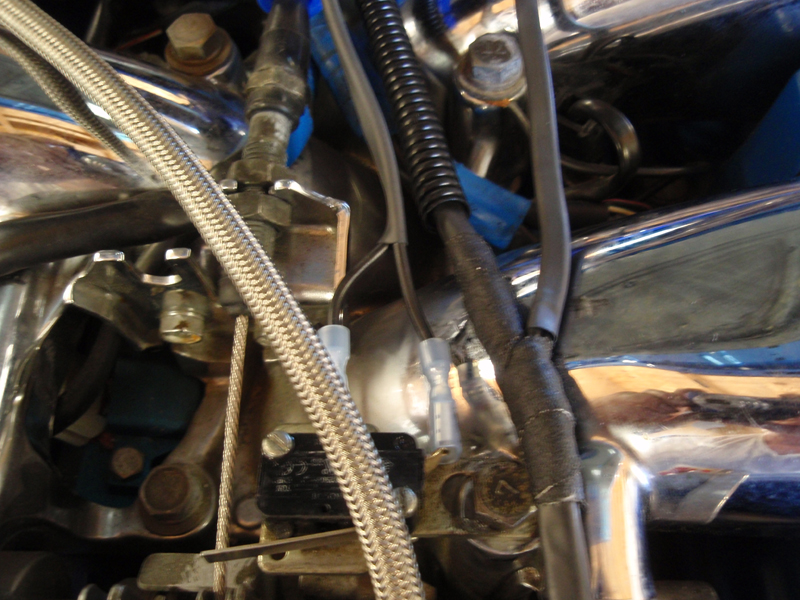 Everything back together. I don't really like the way the NOS line under the solenoids is ran and will probably reroute that one later.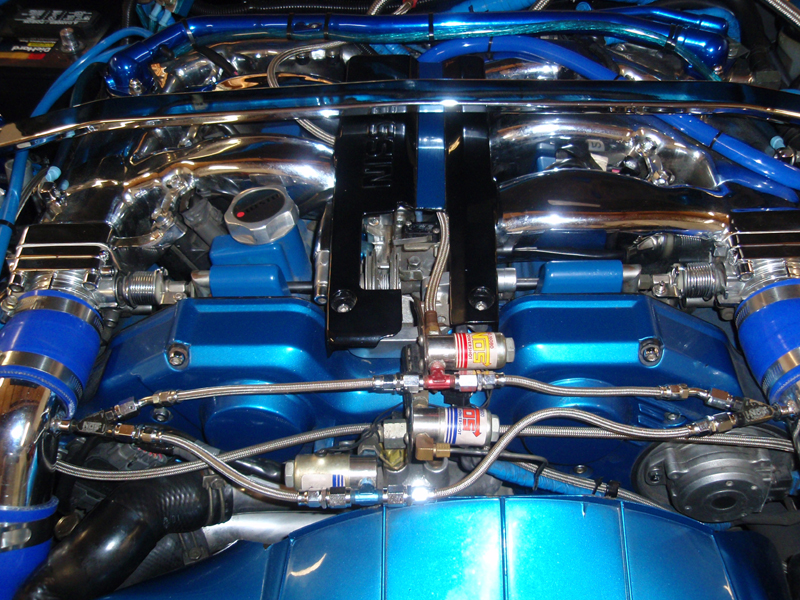 I was going to use two boxes, one in the glove box with switches to control another one with the relays which was to be mounted behind the wheel well splash shield where the AIV used to be. I decided to just put everything into one box in the glove box. This made wiring things much easier too.
I designed an idiot system using two relays to insure the proper arm and disarm of the NOS system and tank solenoid when turning on and off the NOS controlled switches. Basically, it will insure that the NOS bottle solenoid is disarmed no matter what order the switches are turned off.
As you can see there are three relays. I also decided to put my ultimate kill switch mod in the box too, the one on the right.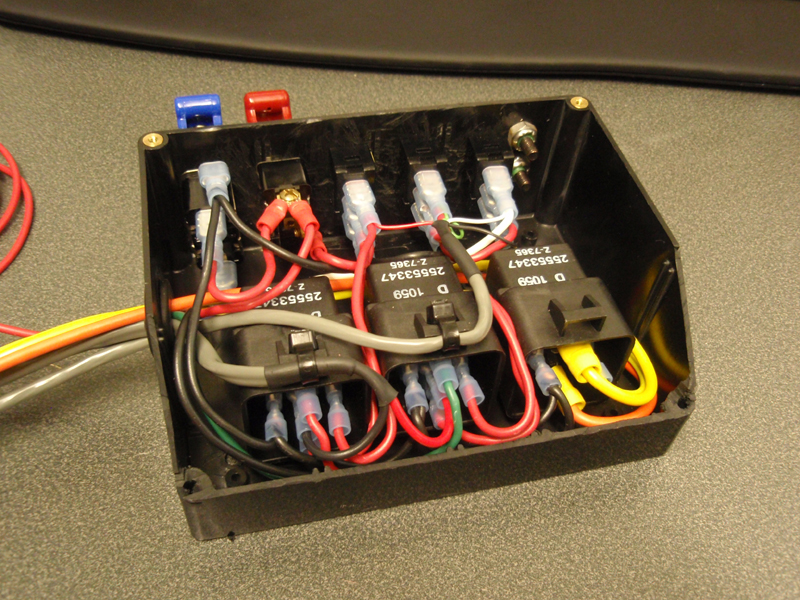 The color of the switches coincide with the dash indicators I had in my previous post. The first switch with the blue cover is used to turn on some high intensity blue LEDs I installed to light up the interior at the feet, the rear audio area and a couple in the engine bay.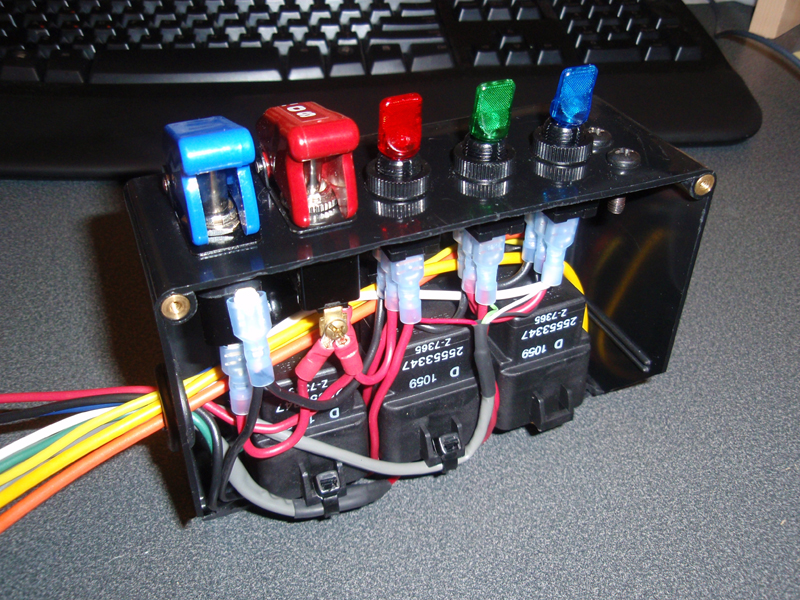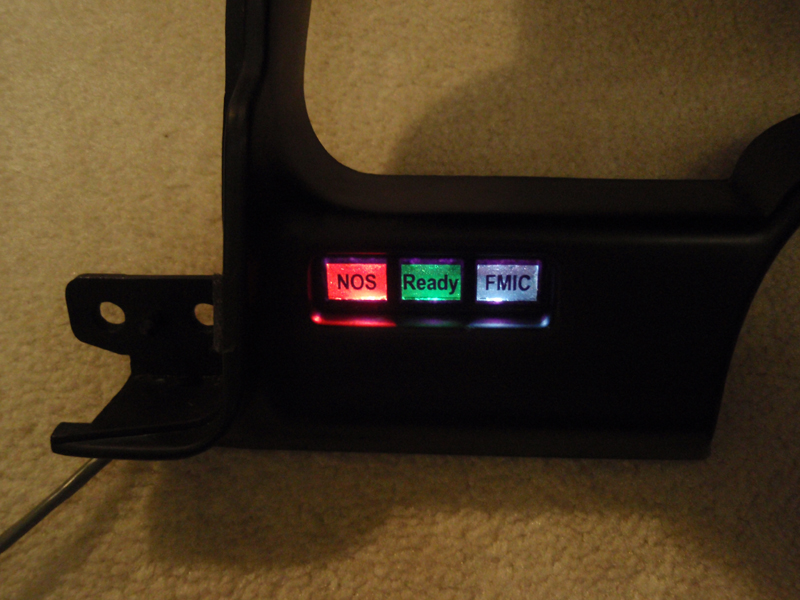 Well, thats about it for now. I'll get some pics up of everything installed as well as the new look of the car's interior as soon as I can.


(Total Mouse Over Hits: a Lot)
http://www.twinturbo.net/nissan/300zx/forums/general/view/2197606/www.mytwinturbo.com