Exhaust back on.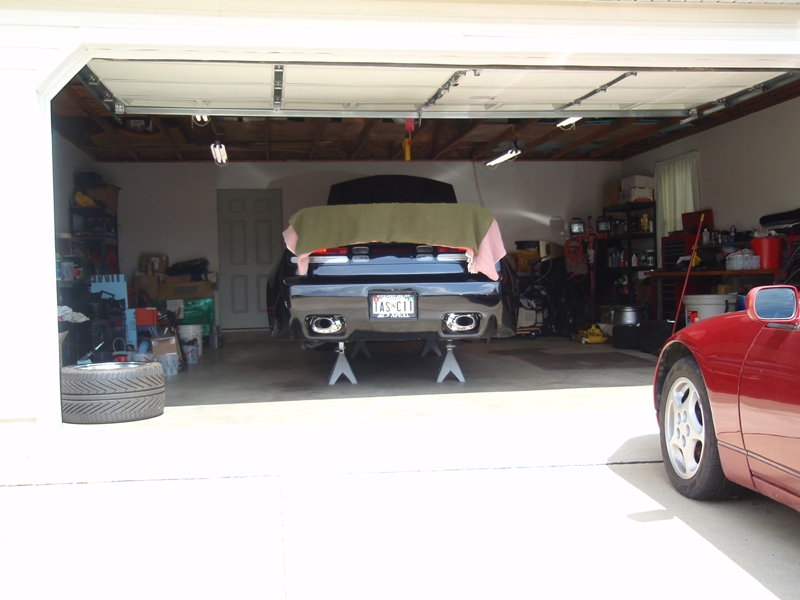 Heat shrink strikes again. Since my cruse control is deleted I sealed the connectors in heat shrink to protect them while not in use.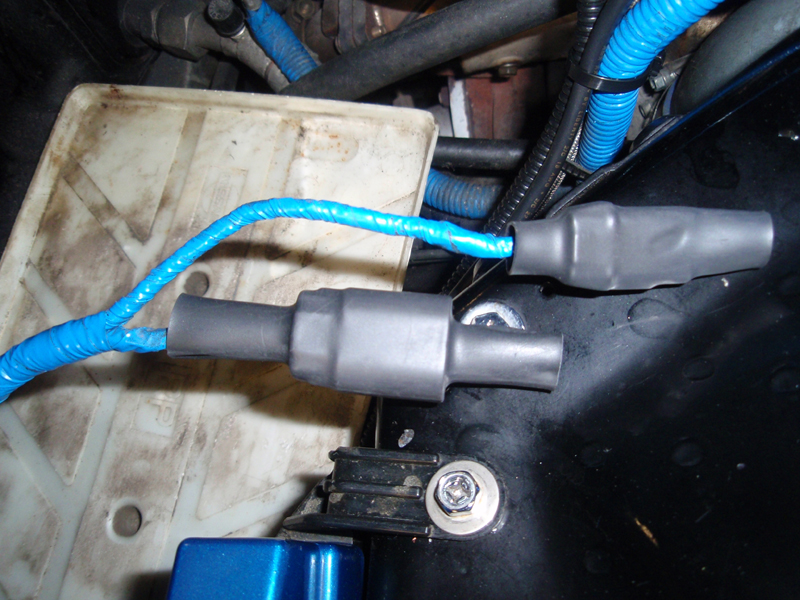 I wraped the wires to them in wire loom wrap and stuffed them into this hole to keep them out of the way.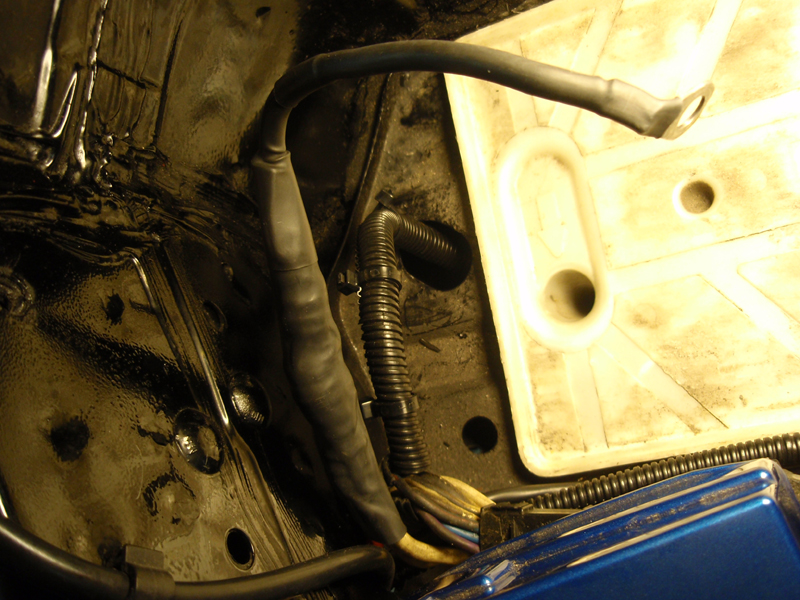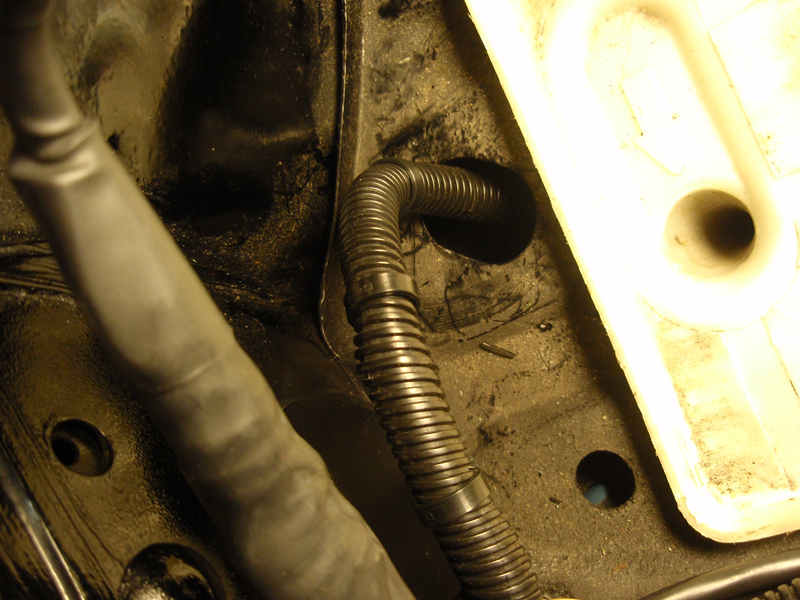 These are the wires I have running from the engine bay to the grommet which routes them to the cabin.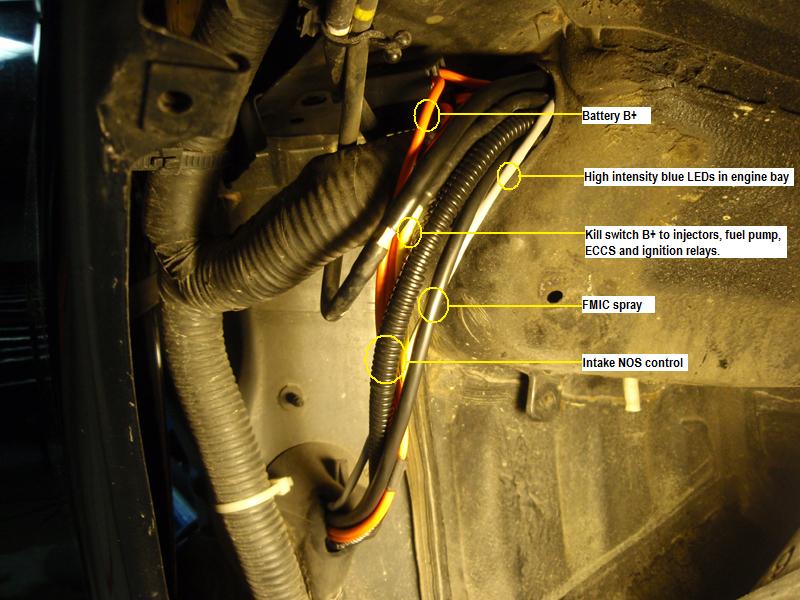 Protected with wire loom wrap.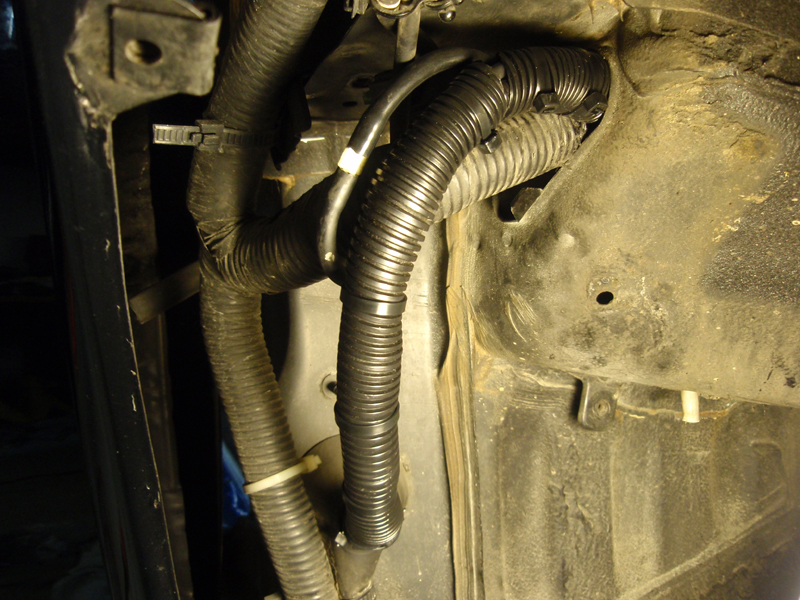 Everything back in place in the wheel well.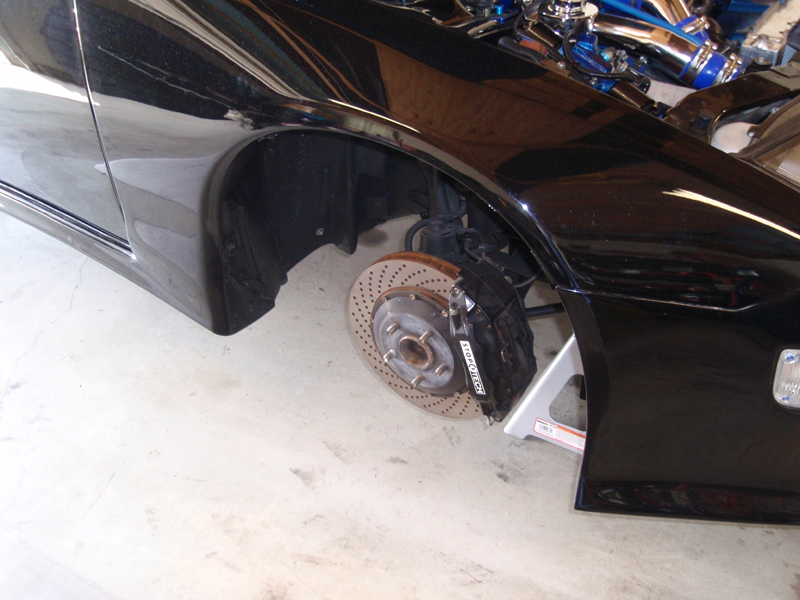 Here's where the wires come into the cabin at the passenger floor.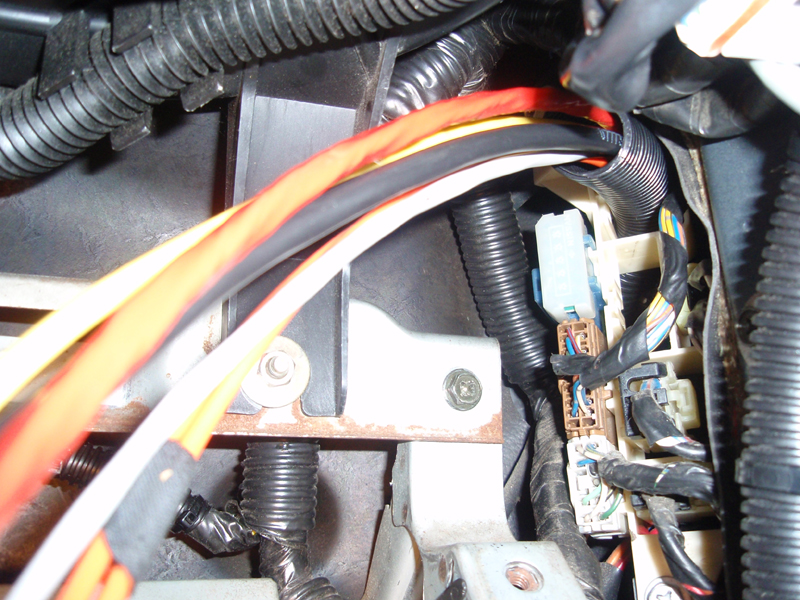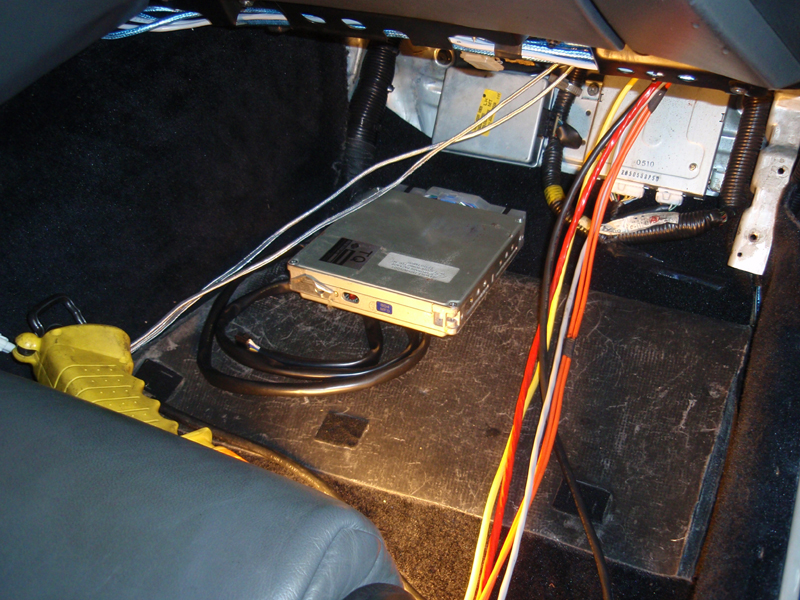 Tied up and ready to route behind the metal track where the blue audio wires are.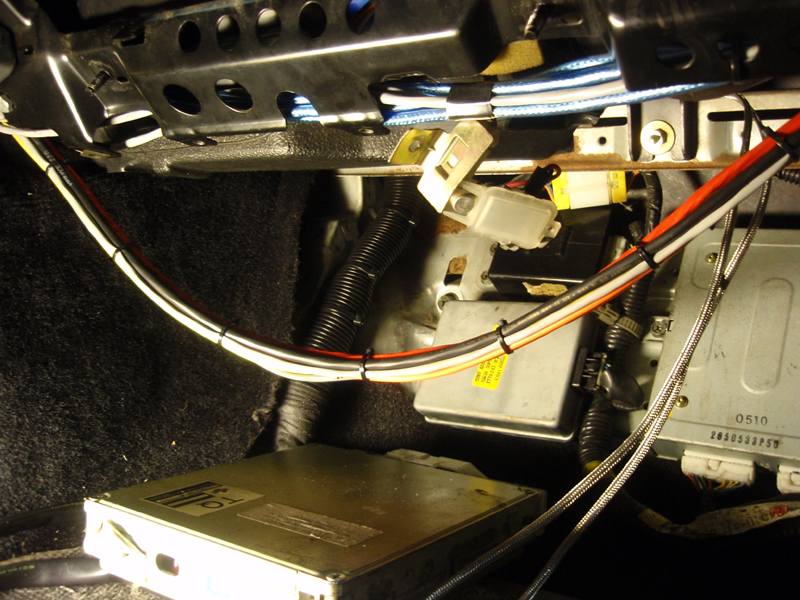 But first, need to tidy up the audio wires.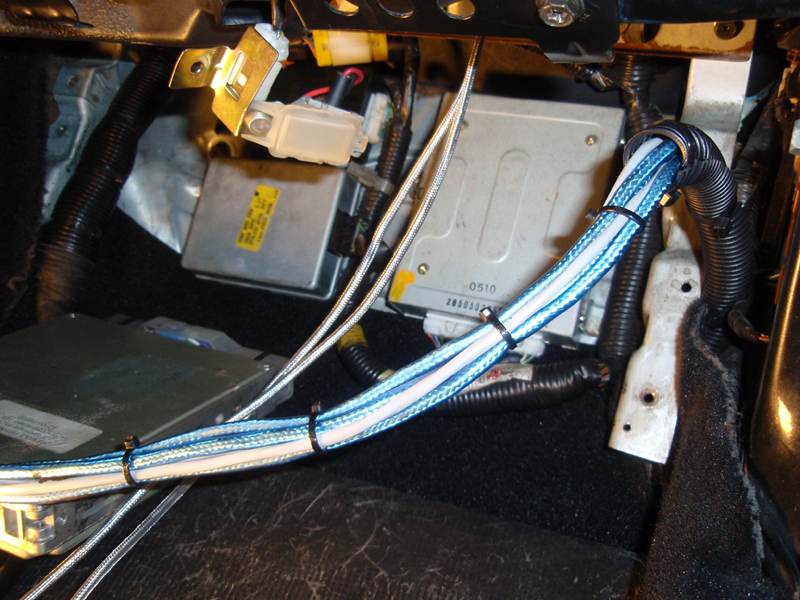 Everything routed. Engine bay wires on top, then audio wires. ECU mounted back into place too.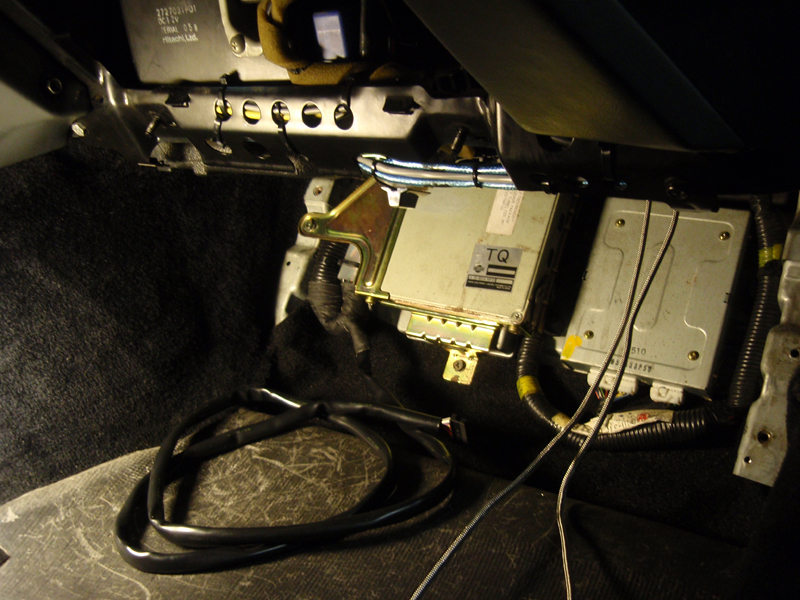 I installed high intensity blue LEDs for lighting at the feet. Here's a close up of one of them. It's stuck to the original light with an adhesive back.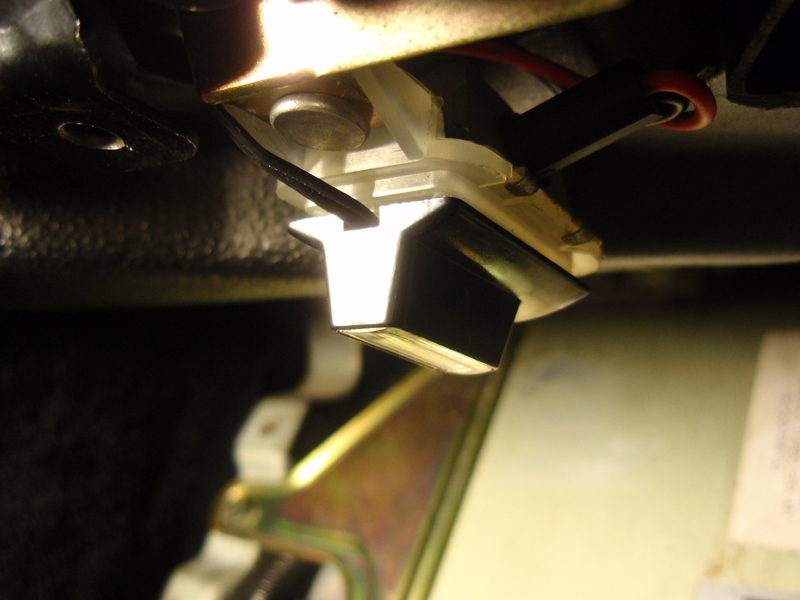 Thats it for now!

(Total Mouse Over Hits: a Lot)
http://www.twinturbo.net/nissan/300zx/forums/general/view/2201462/www.mytwinturbo.com