I'll post the afters when I get things cleaned up. Here are some of the things that were done.

I completely removed all previously installed wiring to include all the wiring for the NOS system and rewired and rerouted everything with new wire, new relays to a set of my own custom NOS controls in the glovebox. Rewired and relocated the boost controller. Repaired all wires which were previously spliced in to. Everything soldered with electrical tape only used in some cases to doubled up for heat shrink. Also doubled up heatshrink where needed.

I installed a new instrument cluster with new custom gauge faces which I designed to perfectly match and overlay the OEM gauges, installed new carbon fiber (sorry, I like CF) from a rare new CF set from woodtrim to replace the pieces which used to have switches, moved all NOS controls to the glovebox in a custom mounted configuration with a new electrical design and reconfigured the gauges and controls in the glovebox. Rewired door and window controls to new Matrix RS III alarm. Reconfigured the radio bezel with a carbon fiber MDM-100 and relocated the turbo timer and boost controller. Repaired lost connection to speed sensor. Replaced the complete emergency brake system due to nonfunctioning.

There's a few more things but I can't recall off the top of my head.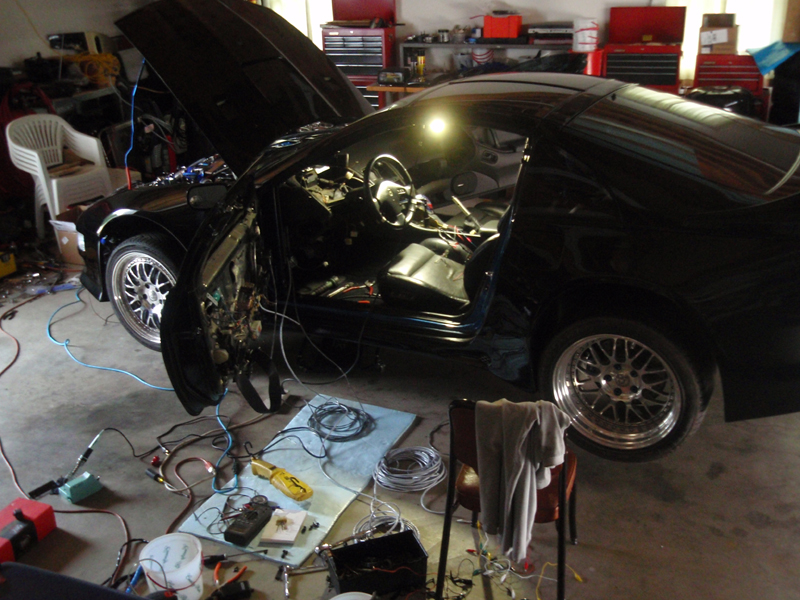 After finishing the complete emergency brake system install from the handle back. Fun!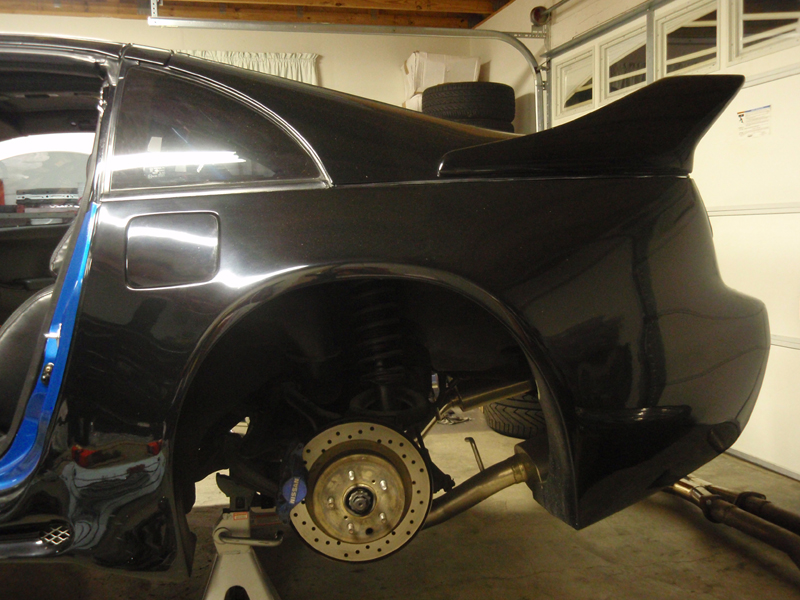 More before interior.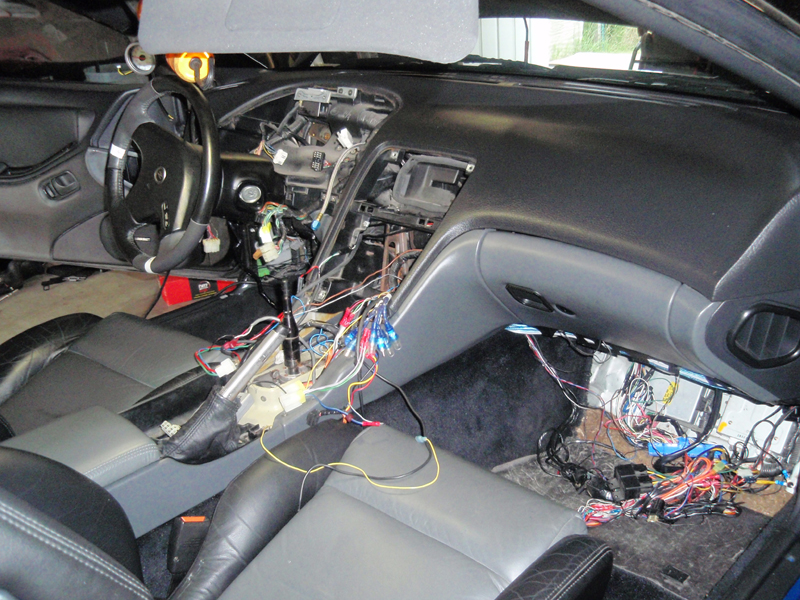 All this crap is GONE!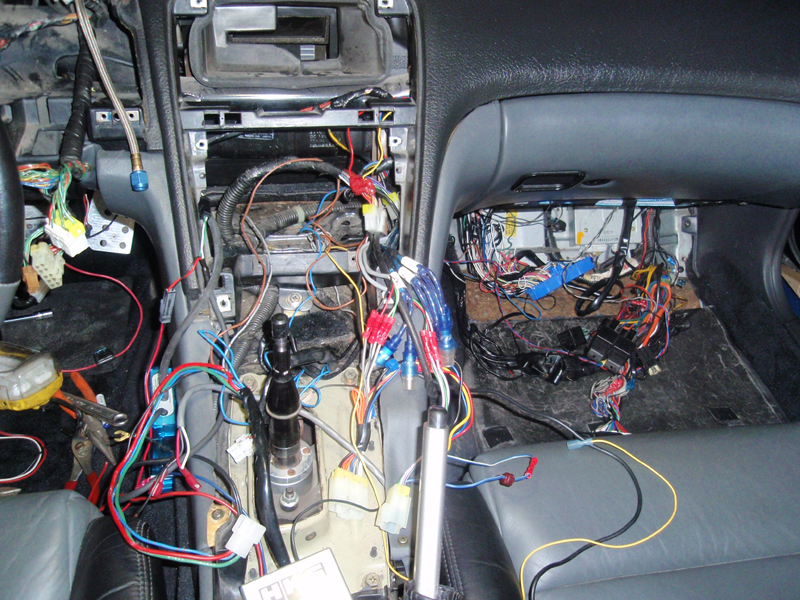 New wire. The box is now mounted in the glovebox for the NOS control.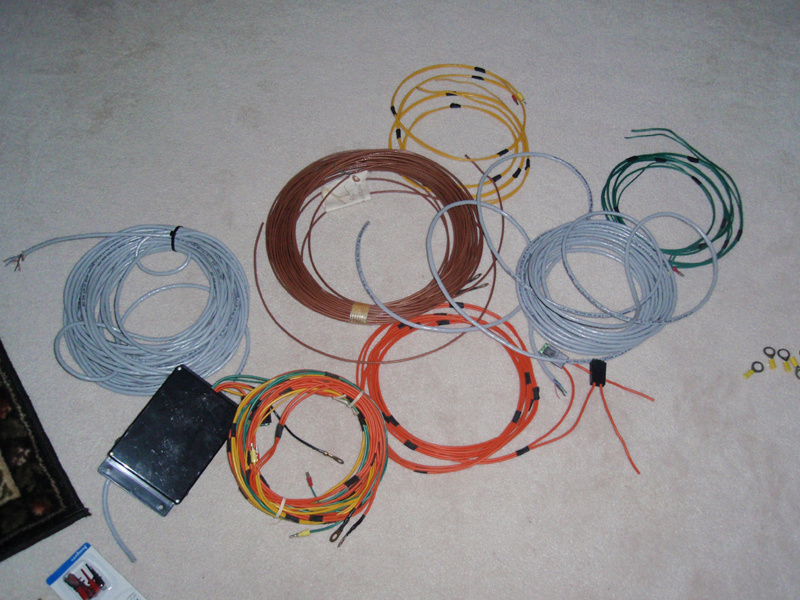 New CF from Woodtrim.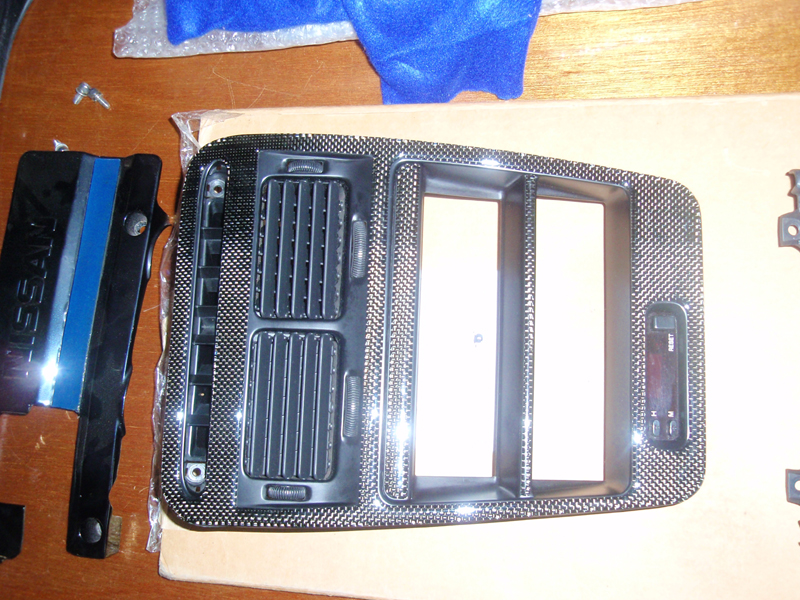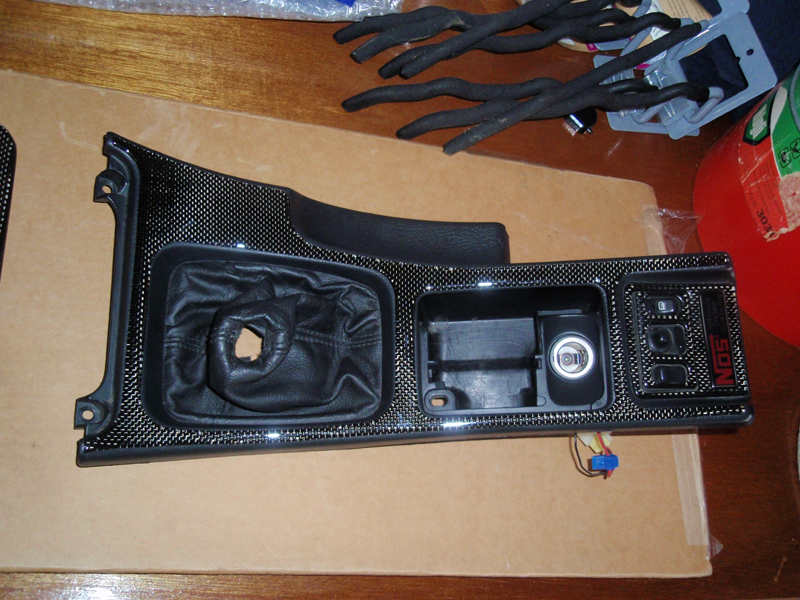 New cluster before a little more redesign and install of the gauge face overlays. I stuck with the 160 face.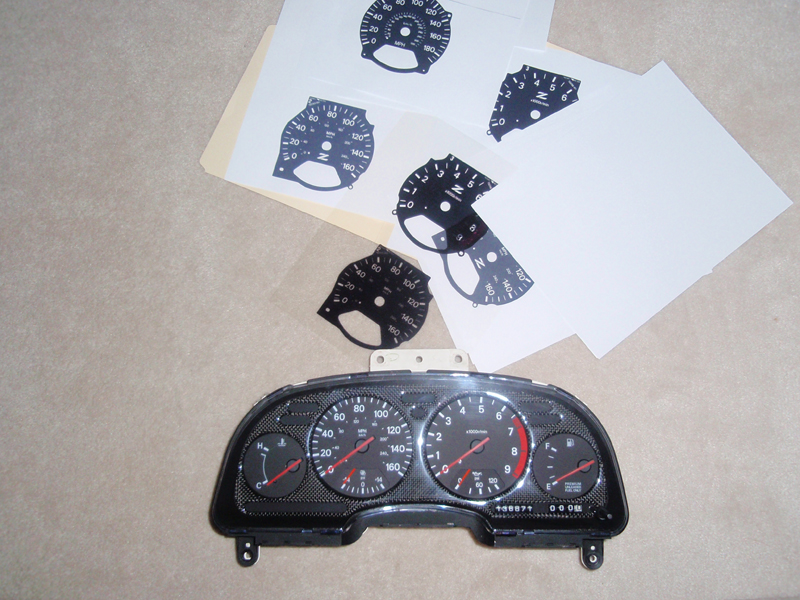 Thats it for now. I'll post the finished pics this weekend.
(Total Mouse Over Hits: a Lot)